Product Description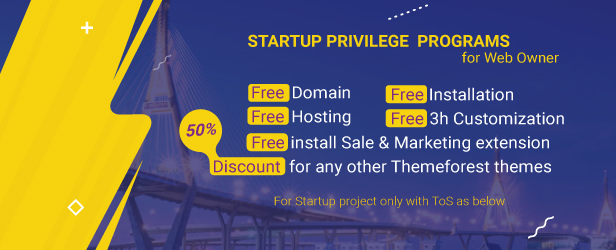 We have just updated the  Marketplace WP Theme support Dokan Multi Vendor . This item is all our incessant efforts.
There are various unique homepage layouts on this theme that adapt all your customers demand. We will update more new home layout monthly. This theme was built on a strong and flexible NEW CORE THEME with many features that customers can change and configure quickly without hassle. Even you are a new developer or a shop owner; you can install this theme on your site in a few minutes.
We have an Outsourcing Project Department to work with your projects and are supporting your partners around the global. If you need to hire a team or set up a full marketplace online business, please feel free to contact us at project@netbaseteam.com to discuss further.
Marketplace WP Theme support Dokan Multi Vendor
With a modern, sophisticated and unique style, WP Multistores gets all things you need. We built it based on the best eCommerce solution for WordPress. It is perfectly suitable for any kind of marketplace business that requires many specific features and powerful functions.
CREATIVE  THEME
Powerful admin panel:You can set up custom structures in admin panel even if you do not know anything about HTML/PHP.
One click import demo:Minimize hard work by installing sample data package with just one click. Your website is ready. Simplify your work.
Responsive design:WP Multistores is 100% responsive. All layouts will fit and look great on different devices as a desktop, mobile phone, and tablet with responsive function.
Creative header:Header included a logo, search bar, account, cart and many things that enriches your site.
Footer with fully information:Powerful footer with a lot of information that admin wants to navigate their customers see more.
Grid/List view with category
Product detail pages:You will see full information related to a product on each product detail pages.
Easy to custom:With WordPress Woocommerce Theme support Multiple Stores, you can change many things easily as an image, logo or show products on a hot deal, features, new and best seller tab.
Product best seller:This module allows displaying product which people purchase a lot in homepage.
Hot deal products:Allowing admin display promotion with countdown function in real time, or build anticipation for upcoming events.
Featured products:You can select a product as a featured product right in the admin panel. Featured products as best-selling or hot items at the moment.
Product hovering function:When customer hovers a mouse over a product, they will see 3 buttons as quick view, add to cart or add to wishlist. It is very useful for your website to increase sales volume.
VISUAL COMPOSER
Intuitive Drag and Drop Interface: Lightweight, easy to use interface that you and your clients will love. Creating pages and posts is easier than ever. No programming knowledge required!
Easily Extendable: Third party developers, please join the party! Create your own plugins for Visual Composer for your themes or for sale here on Code Canyon.
Frontend Editor: Enjoy a "What You See Is What You Get" page building experience with our amazing frontend editor. See how your content will look on the frontend, instantly, with no additional clicks or switches.
Backend Editor: Prefer to work on backend? No problem! Visual Composer still supports native content management on the backend, with all the important functions and options at your fingertips.
Object Oriented Code: Visual Composer uses the most advanced and most effective programming patterns, to get the best results for your site.
Multilingual Ready: .po and .mo files included, for easy translation (BG, DE, ES, IR, FR, IT, JP, NL, PL, BR, RU, TW, and Arabic contributed by users).
Template System and Library: Copy or re-use existing pages, save pages or parts of pages as templates. Set default templates for your post types. Access Template Library for free downloadable layout templates crafted by web design professionals and updated regularly.
Responsive Design: Your content will look great on both desktop and mobile sites. Take full control over responsive design – define column size, offsets and display options. Instantly check out how your content is displayed.
User Role Manager: Control user group role access to the features and options of Visual Composer, including drag & drop, templates, and elements – manage WordPress default and custom roles.
Custom Post Types Support: Works with any post type… Yes, even custom post types!
Lifetime Update – Free of Charge: We offer automatic updates, free of charge. Stay up to date with Visual Composer and receive our latest releases and enhancements.
Professional Dedicated Support: Our high quality, dedicated support team is always on hand to help you out.
Shortcode Mapper: No more shortcode copy/paste. Add any third party shortcode to the list of VC menu elements for re-use. Edit params, values and descriptions.
Design Options: Control how elements look with new Design Options. Set borders, margins, paddings, border radius and background with a few simple clicks. Use color panel and alpha to enhance your design. Create up to date design solutions with ease.
Multi-language Support: Visual Composer is compatible with qTranslate X, Polylang and powerful WPML. Build multi-language websites with Visual Composer.
SEO Friendly: Visual Composer is fully compatible with most popular SEO plugins by Yoast. Make sure your page is getting the attention it deserves!
Woo Commerce Support: Running a Woo Commerce powered e-shop? No problem. Visual Composer is fully compatible with Woo Commerce. Even better – all of the Woo Commerce shortcodes are now available in the Visual Composer Element Menu, once you have both plugins installed.
Advanced Grid Builder: Visual Composer has 40+ predefined grid templates for displaying posts, pages, custom post types and media, in grid or masonry grid. Don't like predefined templates? Create your own grid element using Grid Builder.
Full Width and Height Rows: Create full width and height rows with smart stretching options. Control stretching params – stretch just the background, or background with content. Control element placement – in the middle or on top. Build sections in seconds.
Parallax Background for Rows and Columns: Add parallax style background to Visual Composer rows and columns. Combine Design Options, video and parallax background to create even more advanced layouts.
REVOLUTION SLIDER
Fully Responsive & Mobile Specific Features
jQuery 1.7 – jQuery 2.x Supported
Lightning Fast Greensock Animation Engine
Powerful API functions
Smart Font Loading
Hero, Carousel and Classic Slider Features
All Sizes Possible (Full Responsive + Revolutionary 4 Level Advanced Sizes)
Full width, Full screen, Auto Responsive Slider sizes
Unlimited Sliders per page
Image BG Cover, Contain, Tiled, Alignment, etc.
WYSIWYG Drag & Drop Editor
Published / Unpublished Slides
Publish slides based on predefined Dates
Simple and Advanced Lazy Loading for Faster and SEO Optimized Slider Start
Link and Actions on Slides
Parallax Effects, full customizable, combine with Ken Burns and other effects (Mouse / Scroll controlled)
Improved Light weight Ken Burns Effects (easier & faster)
World Premiere for advanced Action Building
Build Social Stream based Sliders
Quick and Easy building based on Slider, Slide and Layer Templates
Performance Monitor and better Performance Suggestions
Viewport based Slide Loading and Progress
Create Slider Defaults, Reset, overwrite single Settings due all slides
Save Slide, Slider, Layer, Animation as Template
Animation Builder
Huge Number of Possible Transitions
Create your custom animations
Set Start / End Time, Speed, Ease and Effects of any Layers
Show/hide layers on Slider Effects, Events, Actions
Add Unlimited Number of Layers
YouTube, Vimeo, Self-Hosted HTML5 Videos, Shapes, Buttons, Predefined Buttons as Layer
Set actions and links per Layers
Combine Actions over different Layers and slides
Option to Link to a Specific Slide via Layer
Toggle Animation, Classes, video functions via Layers
Variable Layer Image Sizes, full responsive and/or Device Size based
Design your Layers for different Device sizes after your needs
Option to Hide Layers on Any Devices
Bullet, Button, Tabs and Thumbnail Navigation, single or mixed mode. Any position like outter, inner, aligned etc.
Left/Right, Top/Bottom Mouse Scroll events.
Vertical/Horizontal Keyboard actions
Mobile Touch Enabled (Optional)
Drag and Pull Carousel Feature
"Stop Slide Timer on Hover" Function
Auto-Hiding of Navigation with Delay Option
Optional Countdown Timer Line
Set position, color, size of Time Line
Set size, visibility, amount and behavior of Thumbs, Tabs, Bullets, Arrows
Hide / Enable Navigation on Mobile Devices
Keyboard Navigation
Fancy Navigation Skins with Slider Preview
AutoPlay – Always, only first time, skip first time, wait for action
Stop video on Blur, Play Video only in ViewPort
Rewind, or keep current progress time
Set Start and End time
Loop, "Loop and Progress" Slide
Full screen, full width, boxed
Navigation features
Action based control (through other layers)
New Video API, Events and Methods to control media outside of the Slider
Custom-Build Content
WordPress Posts
Facebook
Twitter
YouTube
Vimeo
Flickr
Instagram
MAX MEGA MENU
Works with your theme: Max Mega Menu is a drop in replacement for your existing menu system.
Visual Mega Menu Builder: Max Mega Menu is the only menu plugin for WordPress with a visual drag and drop interface. Add any WordPress widget to your menu!
Unlimited Level Flyout Menus: If your theme restricts you to showing just one or two level menus, install Max Mega Menu and start creating unlimited level flyout menu's with ease.
Choose your own style: Customize every aspect of your menus with over 100 styling options, no CSS knowledge needed.
Works with multiple Menus: Max Mega Menu can be enabled for a single or multiple menu locations per page.
Responsive & Touch Friendly: Menus created with Max Mega Menu look and work great on all devices, including touch screen.
POWERFUL THEME OPTION
Theme Options by Redux Framework brings you the easiest way to change
theme options like logo, color, fonts, shop page, header, footer,…
Unlimited sidebar:Easily create custom sidebars and asign different sidebar to each page
YITH WOO-COMMERCE WISH-LIST
Create multiple wish-lists: users will be able to create and manage multiple wish-lists, in case they prefer to split the products by category or by other parameters
Make one or more wish-lists private: allow users to make their wish-list private or public: if public, they can share it with friends, relatives and on social networks
Ask for an estimate for the products in the wish-list: let users send the wish-list to the administrator of the e-commerce to ask for a custom estimate about the product they are interested in
Allow searching users' wish-lists: add a search form in the site to let people consult public wish-lists
Observe Users' Wish-lists To Understand Their Needs: determine statistics to know better your customers' needs and to make special discounts and promotions for most popular products
Add to cart some or all products in the wish-list: so that your users can decide whether to select some or all products in their wish-list and go to checkout page with a simple click only.
Disable wish-list features for unlogged users: and give registered users only the privilege to access wish-list functionalities
Display a table with popular products of your shop: see which products appear most frequently in your users' wish-list and make special offers for them
Display links for creating, manage and search wish-list: so that your users can directly access them from the wish-list table.
Inform and invite unlogged users to register: so that they can benefit from all wish-list features
Send a promotional email: the best way to tell your users about special offers, or to propose a unique one by yourself!
Freely manage your wish-list: your users will be free to move easily the products from a wish-list to another.
See the date of addition of a product in a wish-list: for a precise and aimed check to offer more information to your clients.
YITH WOO-COMMERCE COMPARE
Show the comparison in another page: a page that you can add even among the entries of your shop menu.
Compare elements by category: removing every doubt of your customers thanks to the compare by category option.
Exclude specific categories: in this way, they won't be available for the comparison and, on the contrary, you can even activate only those selected to be compared.
Add an image ahead of the table: customize the comparison table as you want!
Compare always the product information: no more comparisons with empty fields: these will be automatically hidden!
Share the comparison on social network sites: create your comparison and share it on facebook, twitter, google+ and pinterest.
Show immediately the related products: thanks to a slider under the table that shoes the products with the same category/tag!
Change style and colors: make the plugin totally compatible with the layout of your site!
Customize attributes: add those you want for your products and make them appear in the comparing tables.
Create a table with the desired products: select the products and use the generated short code to add the table in the page you want.
YITH WOO-COMMERCE QUICK VIEW
Choose what type of button to display: decide whether to display a quick view button or a customized icon to access the quick view, and decide where to place it, near add to cart button or within the product image.
Browse products within quick view: so that you can quickly move to the previous or next product. Without leaving the window
Choose information to display: you can decide if displaying all information of just part of it.
Show different types of images: display just featured image or also other images through sliding effect or in traditional woo-commerce display
Choose displaying method for quick view: as modal window or with a cascading unrolling effect
Access product detail page from quick view: thanks to the additional "view details" button
Share quick views in social media: to be social-friendly and share quick views of your products on facebook, twitter, pinterest, google+, or send an email
Customize style: you can decide color of the "quick view" button and everything that is within the modal window.
Place the quick view where you want: use the available short code to make your users see a specific product in any page.
Improve your experience with YITH plugins: its compatibility with YITH woo-commerce zoom magnifier, YITH woo-commerce badge management and YITH woo-commerce wish-list lets you mix their features!
COLOR SWATCH PLUGIN
You can swatch your size or color attributes with color block or image.
Supports color/image/text variation swatches and dropdown select.
Woocommerce improved variable product attributes and swatches attribute.
Global color or image values for attributes.
Inbuilt color/image product filter.
Works on mobile devices.
Inbuilt direct variation link feature.
Different sizes of swatch from small to large.
Square as well as round swatch support.
Option to display option name below swatch.
Shows color or image swatches on shop/category/tag archive pages.
Change product image on swatch hover on category/archive pages.
OTHER FEATURES
Cross browser: WordPress WooCommerce Theme support Multiple Stores works perfectly with all major browser as Chrome, Firefox, IE and so on.
Module brand: You can add brand for each product and filter brand with each category. Customers can find their favorite brand quickly.
WooCommerce Integration: WooCommerce is a free eCommerce plugin that allows you to sell anything, beautifully. Built to integrate seamlessly with WordPress, WooCommerce is the world's favorite eCommerce solution that gives both store owners and developers complete control.
Multi-currency: easily integrate with Multi-Currency plugins to let your customers browse and pay with their local currency.
Multi-languages: compatible with Polylang and WPML.
Product filter:You  Filter your products by any criteria as price, color, attribute,…Full ajax support.
THEME UPDATES & SUPPORT
Free of Charge – After purchase, all updates are free of charge.
Update Guarantee – we will continue to update and improve this theme to keep it the best theme for Worpress. The upgrade will be guide in the user guiders of newer version and the buyer has his own responsibility to upgrade the products or not
Ticket Support – we have a team support private ticket here, please register and open ticket support. Please read over our support policy as we as Themeforest support policy
Support Period – we will only support client who has a validated support period from Themeforest, if you are expired, please buy a new extension of support.
THEME USAGES
Presales Questions – if you have any presales questions, please post on TF comment sections.
Template Userguider – the template come with a detail userguiders in PDF format which is update often
Template Installation on live site – you can buy and use it with your current Magento website which already has product and data
Plugins – All the WordPress plugin used on demo sites is included in the download files.
Installation Services – for any buyer who do not have time, skills, knowledge or for any other reasons can buythe Professional WordPress Themes Installation Services from our team, so we can install demo data with images and products, pricing, configure all the modules to work with themes.
WordPress Project Outsourcing – In case you want to customize this templates, set up full sites, need a team to do maintenance, then please feel free to contact our team at project@netbaseteam.com